24/7 Safety & Security
Stress-free website hosting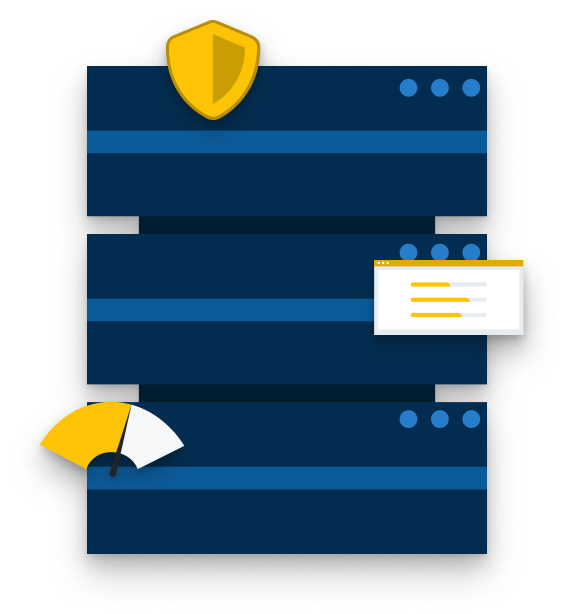 Keep Calm and Curry On
Stop stressing about your site

You want to give your website visitors the fastest and safest online experience.
But it's A LOT of work.
There are plugins to update. Logins to manage. And don't even get me started on C Panel configurations.
My hosting and maintenance packages take all of that stress off your plate.
So you can focus on growing your business.
Not stressing about your site.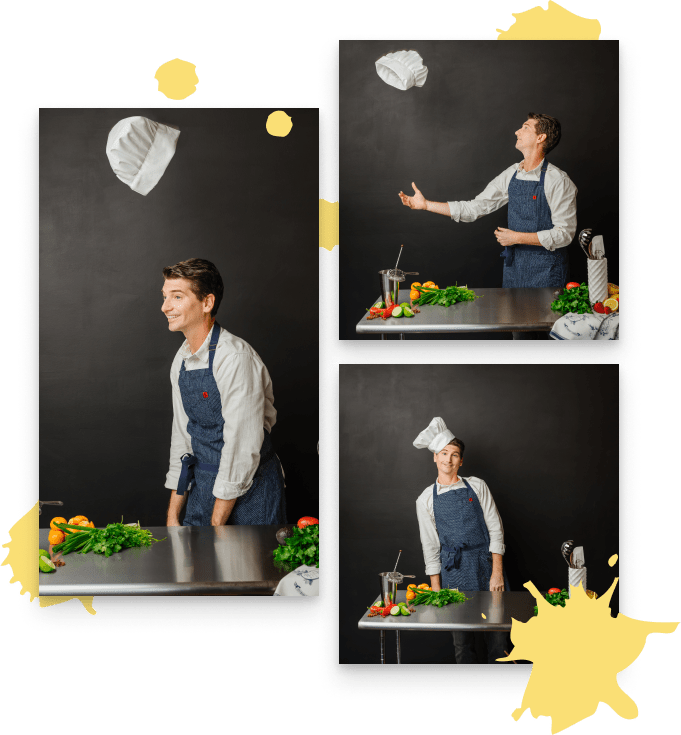 "Responsive. Helpful. Great partner."
Greg has been a great partner for my website projects. He's very responsive and helpful. I would highly recommend partnering with Greg on your website!
Easy Does It
Get 24/7 peace of mind

Maximum security
Specifically designed to protect WordPress sites.

24/7 server monitoring
To make sure your site is always on and ready to sell.

99.9% uptime
Your target customers will always be able to find and contact you.

Nightly backups
Rest easy knowing your site is backed up every night.

Auto-healing technology
Your site will be restored quickly and automatically if something goes wrong.

Lightning-fast load times
Give your customers the best and most modern user experience.
"How will you make my life easier?"
Don't worry about a thang. My hosting has you covered
Stress-free
set up
and service
No worries
Fast and easy migration
Your site will stay up and running while I migrate it to my server. The only thing your customers will notice is the super-fast load times.
There If you need it
Automatic backups
Stop worrying about "breaking" your site. I'll keep a backup on a secure, separate server. So if something goes wrong, you can get back online in minutes. Not days.
Stay Fresh
Monthly plugin updates
Hackers love outdated plugins. I'll help you stay ahead of attacks by ensuring your plugins are safe, secure and up to date.
Stay current
Monthly theme updates
Your site will always be fast, secure and stable — so nothing gets in between you and your ideal customers.
Stress-free
security and
protection
Stay safe out there
Malware protection
Hackers gonna hack. But you don't have to worry 'bout that. My hosting plan offers unparalleled security and protection. So you can put your site out in the world with total confidence.
back in a jiffy
Free malware cleanup
If a hacker does get through (it's the internet, crazy things happen), my free malware cleanup will get you back to business quickly and safely.
All-around protection
Server-level security
Too many plugins can slow down your site and put your data at risk. My servers will handle most of your site's security and cache functions. So you can get rid of those extra plugins.
no warnings here
Free SSL certificate
Boost your SEO ranking. Increase trust. And protect your data from external threats. My free SSL (Secure Sockets Layer) certification has you covered.
Stress-free
customer engagement
green flash fast
Lightning-fast load times
My servers are optimized for WordPress. This ensures the fastest page load times. So your visitors can start interacting with your site — not waiting for the content to load.
worldwide SPEED
Global CDN
Your site will load even faster thanks to my global CDN. This helps reduce page abandonments and increase your SEO rankings. (Because Google LOVES fast sites.)
go big
Instant scaling technology
You won't be punished if your traffic spikes. My hosting can handle millions of visitors. Whether you're launching a new product or a blog post goes viral, I've got your back.
"Quick. Efficient. Invaluable."
Greg was instrumental in getting our website finished, including building the navigation and making adjustments across multiple pages. He was quick, efficient and very good at debugging problems. Greg has a terrific grasp of front-end technologies, and I hope I get to work with him again. His ability to just jump in and immediately start working on our tech issues was invaluable.
Everything you 'KNEAD' from a hosting provider
The best technology.
The most human support.

Tired of waiting for customer support bots to write you back?
You'll know exactly who to contact (that's me!) if you have a question.
You can also rest assured knowing your website hosting is working as hard as you do.
So you can focus on your business. Not your backend.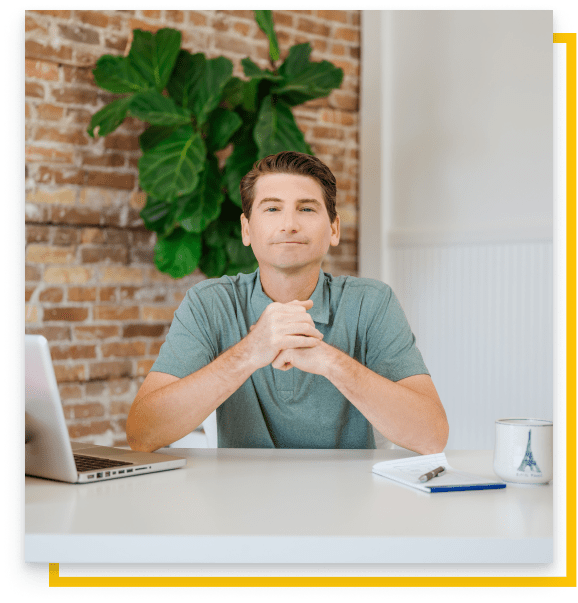 "Sounds awesome. Tell me more!"
Frequently Asked Questions
I found a cheaper hosting provider. How are you different?
The base hosting packages offered by GoDaddy and NameCheap don't include many of the features listed above. You'll get nickel and dimed for standard services like malware protection. And if something goes wrong, you'll also have to pay big bucks to get your site back online. With my plan, all of these features (and more) are included in the monthly fee. You'll also always know who to contact if you have questions.
Is this shared hosting?
Nope. That's another big difference between my hosting and so-called "cheaper" options. Traditional hosting plans make you share precious technical resources with other sites. If they experience a spike in traffic, your site won't load as fast. If they get hacked, your site may be affected as well.
Will migration be a headache for me and my team?
No way! Give me your login information and I'll take it from there. Your current site won't be affected as I work my magic. Once migration is complete, the only thing your customers will notice is the scorching-fast load times.
Is migration free?
If I build your site, migration to my hosting is included in the rate. If you want to migrate an existing site to my hosting plan, there's a $99 setup fee to cover the time and costs of making the switch.
How secure will my site be?
Almost as secure as the recipe for Coca-Cola (which, I just learned, is stored in a bank vault in Atlanta. Only two people have the key!). My hosting includes multiple malware protection and security benefits you won't find with standard hosting providers. Plus, my plan also includes nightly backups so you can get up and running quickly in the rare event something goes wrong.
Orange you glad you made the switch?
Stress-free hosting and maintenance.
Fast and secure hosting and maintenance plus personalized support
$129/mo
Protect your site from hackers and malware
Give your customers the best user experience
Get back online quickly if something goes wrong
Talk to a human (not a customer service bot)
All for one low monthly fee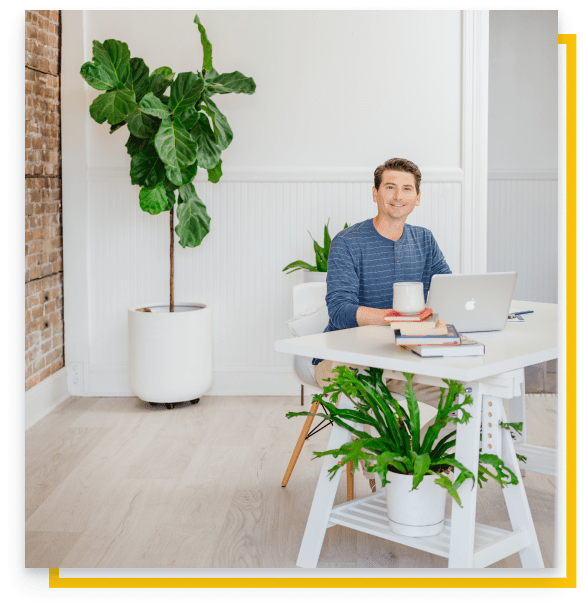 Tim loves working with Greg!
He's someone who is going to take accountability and ownership of it your website. He's collaborative, involved, and reactive to help you make changes and help with out-of-the-box thinking.